Pure Water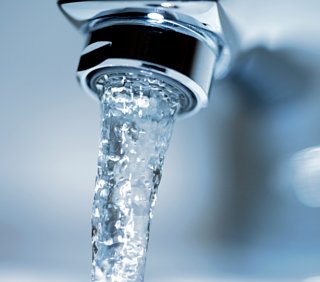 It is possible for water to be nice and soft but not pure. Water may be contaminated by surrounding influences which contain chemicals or bacteria. Water purification devices can reduce or eliminate unwanted contaminants. Yutzy Brothers, Inc. offers three kinds of water purification: Reverse Osmosis, Ultra Violet Light, and Chlorine-Injection systems.
Reverse Osmosis is a drinking water system. Typically an additional small dedicated faucet is mounted to the kitchen sink allowing access to the filtered water. Optionally, a line may also be connected to an icemaker for filtered ice and fridge water. Reverse Osmosis systems use carbon filters to remove a variety of chemicals and minerals. For more information, please check out our Reverse Osmosis systems.
Ultra Violet Light is a revolutionary way to disinfect water for the whole house. Chemical-free, this device uses ultra violet light to purify water and is fast becoming a customer favorite! For more information please see Ultra Violet Light systems.
Chlorine Injection
Chlorine Injection systems have been around a long time. These systems use chlorine to disinfect water. A small pump injects a measured amount of chlorine into the water to kill bacteria. For more information see our Chlorine-Injection systems.